Dr. Frederick Alexander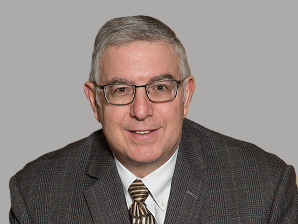 Dr. Alexander was born in Chicago one of nine children, the son of a carpenter and a homemaker. He attended high school in Schaumburg Illinois and developed an interest in and love of the sciences. While at Loyola University of Chicago he majored in Chemistry and then attended the Abraham Lincoln School of Medicine at the University of Illinois in Chicago. His wife (in pediatrics) and Fred next did their residency at Lutheran General Hospital.
He completed a fellowship in infectious diseases at Loyola University Medical Center. He spent time at the Hines Veterans Hospital as well. Once he completed his fellowship, he joined a multispecialty group in Joliet, going out on his own after two years. Since then, he has been a part of Southwest Infectious Disease Associates, now with 8 members.He loves the practice of infectious diseases and enjoys treating and helping restoring patients to health. He is board certified in internal medicine and infectious diseases. He has additional interests in antibiotic stewardship and physician wellness. He also does some legal reviews.